RInfra - Our Business - Left Menu
Rinfra - Our Businesses - Defence
Home - Our Businesses - Defence
Company Profile
Reliance Defence Limited (RDL), is a wholly owned subsidiary of Reliance Infrastructure Limited. The company has multiple subsidiaries in niche segments of the Defence Sector.
Our vision is to be the leading System Integrator (SI) for advanced weapon platforms, equipments, systems and hardware to meet the requirements of the Indian armed Forces and address global markets.
RDL has Joint Ventures (JVs) with leading International OEMs including Dassault Aviation and Thales of France and EOST, Republic of Korea.
For multiple programs, the company is pursuing partnerships with global OEM's. Some of our partners include :



Avia Tech Systems, Belarus
Dassault Aviation, France
Diehl, Germany
EO Systems, Republic of Korea
EVPU, Slovakia
Genesys Aerosystems, USA
Hensoldt, Germany
KAI, Republic of Korea
Konstrukta Defence, Slovakia
Naval Group, France
Safran, France
STE, Ukraine
Thales, France
Our mission is to acquire capabilities to deliver Air-borne platforms, Avionics, Small Arms, Ammunition, Night Vision Devices, Land based weapon platforms and systems, Air Combat vehicles, Missiles, Unmanned systems, C4ISR systems and Upgrades of Airborne and Land platforms.
Opportunity
Projected acquisitions of new platforms / weapon systems by Indian Armed Forces in the next 10 years is expected at ~USD 250 Bn
India is amongst few markets globally with consistently growing Defence Budget YoY basis
High import dependence (~60%)
Increasing focus on indigenization
Focus on the "Make in India" initiative
Leverage our partnerships with OEMs to offer customized solutions to Customers.
Comparative cost advantage of skilled manpower (for regional/ global supply chain).
Aviation
Dhirubhai Ambani Defence & Aerospace Park (DADAP) spread over 300 acres land at MIHAN (in two phases) is planned with an aim to create a comprehensive eco structure through backward integration under the Government "Make in India" program for indigenous manufacturing. This Aerospace Park, largest in the Private Sector in India, comprising a cluster of manufacturers will indigenously deliver aircraft, major Components and Avionics.



At DADAP, there are two operational Joint Ventures engaged in 100% exports.
Dassault Reliance Aerospace Limited (DRAL) is a 51:49 JV between Dassault Aviation and Reliance Aerostructure Limited. Company is involved in assembly of large aerostructures for Falcon and Rafale Engine Doors.
Thales Reliance Defence System (TRDS) is a 51:49 JV between Thales, France and Reliance Aerostructure Limited. This is the only facility outside France for Thales with full integration facility for AESA Radar, Spectra EW Suite & maintenance support for Front Section Optronics (FSO) for Rafale aircraft.
Reliance is the only non-OEM company in India to have successfully upgraded Dornier-228 aircraft (Glass Cockpit) for HAL. Company has received a repeat order for 18 more aircraft based on successful execution of 1st order for 37 aircraft.

Plans include Centre of Excellence in Aerospace Structures, Engines Design & manufacture, fabrication and platform integration.
Unmanned Aerial Vehicles (UAVs) and Aerostat segment to meet Indian Defence requirements.
Integrated Long term support programs in the Defence and commercial aviation sector, to undertake the Maintenance, Repairs and Overhaul in Joint Ventures with leading OEMs.
Land Systems
Reliance Land Systems has developed its own range of products in the Small Arms, Ammunition and Night Vision Devices segment. The company has successfully delivered Hull & Turret for Main Battle Tank as part of DRDO prototype development program, in a competitive bid.
The company has been shortlisted for participation in multiple programs of the Indian Army for supply of Weapon Sights and Small Arms. Programs are currently at different stages of execution and include :



USD 2 Bn Close In Weapon System program for the IAF with Thales, Hensoldt and Hanwha as its partners.
Telescopic Sight for Assault Rifle for Indian Army.
Night Sights for Assault Rifle for Indian Army.
Light Machine Guns program for Tri-Services.
Indigenization / Upgradation / Refurbishment of Utility portion of Armoured Recovery Vehicle (ARV) VT-72 B.
Procurement of Armament Upgrade for BMP-2.
Naval Systems
Reliance is an established supplier with Indian Navy and Coast Guard for design, development and manufacture of technology intensive Naval Systems, Weapons, Sensors and Simulators in strict conformance with requirements of Indigenization and Make in India initiative of the MoD.
It has already been technically qualified and is participating in tenders for Shipborne Missiles, Radars, Guns, C4ISR Mission Critical Systems like IBS, IPMS and CMS, Communication Systems including Software Define Radios, Unmanned Surface and Aerial Vehicles, EO devices, Under Water Systems and Vehicles, Simulators and in establishing Shore based facilities and infrastructure. Accordingly, Reliance has already received number of enquires in these domains and some are expected in the near future.
In conformance with the policy of Atmanirbhar Bharat, Reliance is in the process of establishing a JV Company for Indigenous design and manufacture of MALE UAVs at its facility at Silvassa.
As an established player for System Integration, Reliance is already working on forth coming programs like P 75(I) and MCMV, wherein, it will take up the role of System Integrator ensuring seamless integration in conformance to the requirement of Indigenization and providing much needed complete Life Cycle Support.
Reliance is collaborating with its partners in establishing a state of the art facility at SEZ MIHAN, Nagpur which would address the domain of Underwater Weapons : Heavy Weight Torpedoes (HWT), Anti Torpedo Detection Suite (ATDS) etc.

Dassault Reliance Aerospace Limited (DRAL)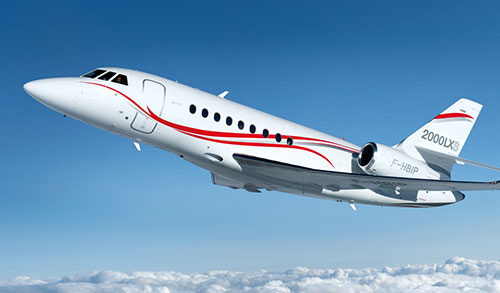 DRAL is a venture between Reliance Aerostructure Limited, 100% wholly owned subsidiary of Reliance Defence Limited of Reliance Group, a well-known corporate house in India and Dassault Aviation, International Aircraft Manufacturer of Military and Business Jet Aircraft based in France. Reliance is holding 51 % share and Dassault Aviation is holds 49 % share in Company.
Company has built its first Hangar as phase 1.1 of the total project, comprising of 150000 sq. ft, in MIHAN SEZ Nagpur which is operational since October 2019. Hangar so built is a state of art facility for assembly of Aerostructure sub-assemblies of Falcon 2000 commercial aircraft as well as sub-assemblies for Rafale Fighter Aircraft.
Company is in the mode of expansion and will be expanding its phase 1.2 in MIHAN SEZ Nagpur which involves two more hangars of similar size (150000 sq.ft each) comprising of a Final assembly line and sub assembly hangar.

Thales Reliance Defence Systems Ltd (TRDS)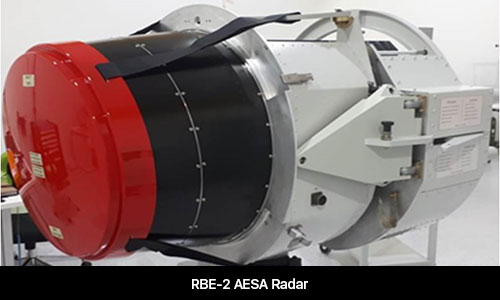 TRDS was incorporated on 01 March 2018 as a Joint Venture Company with Reliance (51% Shareholding) and Thales Group (49% Shareholding).
TRDS's state of art facility spanning 5 acres is located at MIHAN SEZ at Nagpur. The facility has been designed and constructed to latest 4.0 Industry Standards and conforms to ESD and dust proof environment Standard ISO 14644-1.
TRDS is one of its only kind of facility in India engaged in licensed manufacture, integration, final assembly, testing of AESA Radar and Electronic Warfare Suite for the fighter Aircrafts.
The facility is fully equipped with number of Special to Type Test Benches, Jigs and Fixtures for Radar and EW Systems and Generic Test equipment including CMM, X Ray machine, etc for repair and refurbishment of Blocks, Assemblies, Sub-assemblies and PCBs. The facility is also equipped with Radar and EW Reference Systems for calibration and benchmarking of the Systems.
TRDS through its trained manpower is engaged in providing Performance Based Logistic for Radar, Electronic Warfare (EW) suite and Electro Optic device of Rafale aircraft at the frontline airbases. The TRDS facility at Nagpur operates as the first line of support for defect rectification for these Systems in India.
TRDS along with its identified industry partners is also engaged in identification and indigenization of various components, sub-assemblies and assemblies for the Airborne fighter Radar and EW Suite and towards establishing a creditable Supply Chain.
TRDS is an ISO 9001 and EN 9100 Certified Company

Jai Armaments Limited – Hitting the Bull's Eye
Headquartered in Mumbai, JAI ARMAMENTS LIMITED Intends to become a world leader in designing and developing innovative small arm systems as per choice for military, homeland security and commercial agencies worldwide. At Reliance, our vision and ethos entrust us to build high-quality next-generation firearms in state-of-the-art facilities, using the best CNC machines, QC equipment and moulding expertise.
Every stage of our manufacturing process ensures our products comply with stringent national and international standards, such as NABL, NATO and CIP. Advanced technologies, including additive manufacturing and CAD / CAM, are at the heart of our design and prototyping processes. We continually augment our weapons so they remain aligned with the evolving mission requirements for our Indian Armed forces and customers worldwide. As a result, our products provide those on the front lines with the firepower they need for mission success.
Our Small Arms state-of-the-art facility will be spread over 5 Acres of land in MIHAN SEZ, Nagpur. Facility is being designed to manufacture Handguns like Pistols, Rifle Pistols, Submachine Guns, Assault Rifles, Sniper Rifles and Machine Gun; Magazine & Furniture for all types of weapons; Custom Works like Special Editions, Custom Engraving, and Services; Ammunition like Defensive Ammo, Practice Ammo, Match Ammo, Blemish Ammo etc and Parts for various small arms like Small Parts Shopper, Barrels, Conversion Kits, Grips, Grip Modules, Part Kits, Sights, Slides, Tools, Uppers, Gun Cleaning, Stocks etc.
Jai Armaments Limited seeks technological innovation, manufacturing excellence and outstanding performance under the clarion call of our Prime Minister's strong initiative of "Atmanirbhar Bharat" or "Make in India".

Reliance SED Limited – Master the Unknown
RELIANCE SED LIMITED is engaged in design and manufacturing of Night Vision Devices (NVD). Reliance SED Limited intends to become a world leader in designing and developing advanced and highly ergonomic Night Vision Systems to meet demanding requirements of our customers. Leveraging on the expertise of EO Systems in fields as well as in combat and field conditions to design, development and manufacturing process of advanced Day and Night Electro-Optronics products for military applications.
Reliance SED Limited focuses on providing technical solutions for the electro-optics industry, while serving both as manufacturers and users. We specialize in diversified portfolio of sights ranging from Passive and Image Intensifiers, Day and Night vision sights with thermal imagery, Thermal Clip-Ons to Modern Soldier Helmet Mounted Systems and Hand Held Thermal Imagers (Uncooled & Cooled) with a focus on single-user systems featuring smart ergonomics and user interface (UI).
Our new facility coming up at MIHAN SEZ, Nagpur is with a vision to designs and manufacture Night Vision Devices using the latest technological advancement and manufacturing excellence standards under the clarion call of our Prime Minister's strong initiative of "Atmanirbhar Bharat" or "Make in India". Our state-of-the-art facility is conceptualized to carry out research, design, develop and manufacture various Day and Night Vision Devices for all small arms platforms and heavy vehicles; Custom Works like Special Editions, Custom Engraving, and Services; Manufacturing of various niche components with our Indian Tier 1 supplier base.
Reliance SED Limited consists of a leading team of professionals capable of bringing their expertise and best practices, as well as adjusting to the customer's needs in tailored projects. We aim to offer high-quality products and value added services to our customers. We are strongly committed to the highest standards of ethics and integrity to enable us to attain sustainability at the user's local electro-optics market. We are customer centric driven company with focused attention to add value to our long term partnerships and personal contact.

Jai Ammunition Limited – Precision & Guided Future
JAI AMMUNITION LIMITED is focused on manufacturing and supplying of various types of ammunition for commercial and military applications. Jai Ammunition is envisaged with the task of setting-up a World Class unit to carry out research & development, design and manufacture various Small and Medium Calibre Ammunition, Large Calibre Systems and Aerospace Propulsion ammunitions.
.
Our proposed new facility spanning over 700 Acres of land located in Shivpuri, Madhya Pradesh is being established with the vision to manufacture large portfolio of ammunition ranging from Small Arms to Medium and Large Caliber using the latest technological advancement and machineries.
Jai Ammunition Limited will offer virtually the whole range of ammunition line from it's in a purpose-built factory which incorporates loading laboratories, workshops, temperature and humidity controlled storage with its own testing range for proofing and testing the ammunition.
Our state of the art manufacturing facility will ensure that quality is rooted within all of our products. All components are subjected to rigorous process control procedures using cutting edge technology to certify that you can rely on every round. Nothing leaves the factory without our seal of approval.